I interrupt this home tour to tell you that I HAVE SPONSORS!!
I am so excited!
You should be too because there will be lots of really good giveaways this month!
So now I would like to introduce you to my sponsors.
First off is Cutting Edge stencils

Cutting Edge Stencils
helps you transform your home into a masterpiece simply by using stencils and paint! Use their versatile stencil designs to create beautiful decorative finishes for your walls and ceilings. Developed by seasoned faux finishers, these wall stencils are tested in the field and are proven winners. Stencil art is actually pretty easy to master.
Next week I have a great project I did with one of their stencils and I LOVE the outcome. Can't wait to show you.
Fantsy Facade
Have you seen all the beautiful framed bathroom mirrors all over blog land only to be complete upset because you have a medicine cabinet. Well I am so excited to show you Fantsy Facade. They do frames for your medicine cabinets! They even have a organizer that can go on the door. To make it not only beautiful but completely usable.
Let me tell you a little about
Little lesiw
. Rachel is having a huge sale this month. Free Shipping and a free flower with orders over $30. Why have such a great sale? Well Rachel is adopting from South Korea and she is needing to make some extra money to pick up her little boy. The really neat thing about this adoption is that Rachel herself was adopted from South Korea. Isn't that awesome. So please go by her site and look at the adorable bows and headbands for us big gals. They are really so cute.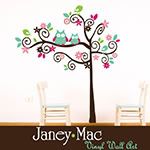 Janey Mac
will hook you up with your vinyl decor! I really love the nursery decor. They really have anything you would want and if they don't, they do custom orders!
My first purchase from Etsy was from
Nestlings
. I purchased one of her family name signs with the scripture Mr. Genius and I had engraved in our rings. I was so excited when Renee agreed to be one of my sponsors. You should check out her items they are lovely.
Curly Q Designs
Custom handmade gifts for all ages! She will personalize your next gift! Please be assured that all of her items for children under the age of 12 are in complete CPSIA compliance! I love the paisley fabric she used for one of the bibs and burp cloths.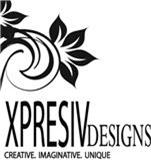 Xpresiv Designs
Vinyl Decor is here! For those of you who said that you couldn't do a chandelier in your bedroom because you couldn't let go of the fan. How about a vinyl picture of a chandelier above your bed?! Perfect! Go check it out! All my readers will get 20% off discount use the promo code PATIENCE.

Scentsy
is a great idea! Scentsy began in 2003 with the powerfully simple idea of aromatic candles – decorative warmers with wax melted by the heat of a light bulb instead of a traditional wick and flame.I will have a first had review later on this week and I have really enjoy using this product!

Who wouldn't love some luxurious bed sheets? I am so exhausted from the day I am really wanting some for me right now.
The
Sheet Boutique
are proud to offer a fine selection of
Fleece Sheets
imported from
Canada
. Commonly known as
Healthsheets
,their fleece
bedding
is luxurious, cozy, and of unmatched quality. In addition to their hard-to-find
Health Fleece sheets
, they sell a hotel quality line of
luxury linens
made from
100% Egyptian Cotton
. Only the finest long staple Egyptian cotton is used to create this luxury bedding. Along with their Fleece sheets and Egyptian cotton bed sheets, they also carry a wide selection of Egyptian cotton
Duvets
,
Duvet covers
,
Down comforters
,
Down Pillows
, and
Down Alternative
Bedding. They now also proudly carry
Eco-friendly bamboo
sheets,
organic wool
pillows and much more, all at affordable prices.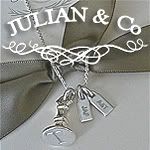 Julian and Company
makes precious stamped jewelry. The entire JULIAN & Co. line is heirloom quality. You really need to read how she started Julian and Co. You can read it here.
So there you are my sponsors for this month! Please check them out!
If you are interested in becoming a sponsor contact me at impatientlypraying (at) gmail (dot) com